Digital transformation of retail, along with the shift of sales to online space, is a not-so-positive phenomenon for many shopping malls. However, it is not all bad news for them. In fact, it presents malls with new possibilities to engage consumers throughout their shopping journeys.
In this article, we take a look at 22 future trends and posibilities that will bring a lot of new opportunities and will completely transform customers' shopping experiences to another level.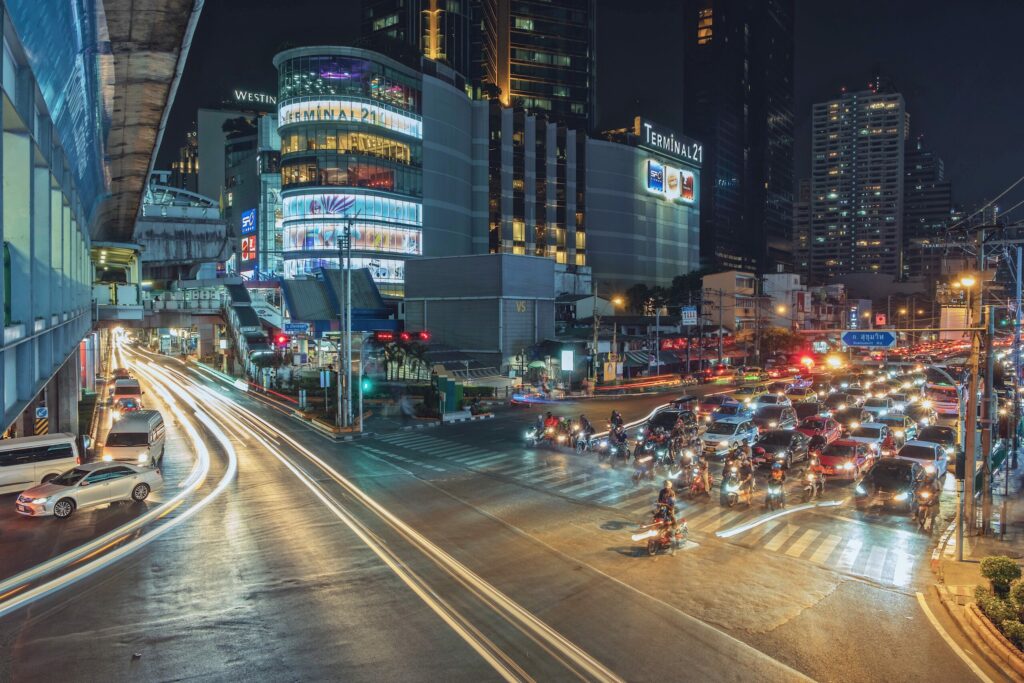 Digital Twin
Quite simply, a digital twin is a virtual model of a process, product or service. This pairing of the virtual and physical worlds allows analysis of data and monitoring of systems to head off problems before they even occur, prevent downtime, develop new opportunities and even plan for the future by using simulations.
The possibilities of how this technology could be utilized and incorporated into solving problems we are facing today are endless. Imagine developing a digital copy of the shopping mall where you can implement and test all kinds of different strategies or innovations and make the best decisions based on results. (Forbes)
Customer Centricity
While the need to innovate shopping centers and retailers was in the past decade constant, consumers remained surprisingly reserved. It is important to keep in mind that consumers prefer skilled customer service, personalization, and convenience in the first place over the latest technology updates like robots or magic mirrors. Thus, before upgrading using digital technologies, make sure the basic needs of the customers are met before implementing your strategy.
Omnichannel retailing
We see a variety of channels and devices available to retailers today for interacting with consumers, including websites, kiosks, catalogs, call centers, social media, televisions, networked appliances, and more… There is a high probability that traditional merchants will disappear in the future unless they adopt a whole new perspective that integrates multiple channels into a seamless omnichannel shopping experience. The key to success in retail is to combine in-store and online sales.
Online and in-store merchandise integration
There are an increasing number of customer expectations when it comes to engagement, seamlessness, and channel-agnostic experiences. This is the reason that customer-centric brands strive to provide customers with a seamless shopping experience from the moment they step foot in their stores to the moment they leave. Retailers need a system that is easy for them to use and that is capable of automating the synchronization of their data and making managing their business from anywhere easy.
Personalized shopping experiences
Sales associates at malls should act as personal shopping assistants for shoppers throughout the entire buyer journey. In the future sales associate can access nearly infinite information about a customer on a tablet, describing how they prefer to be treated and building precise models of a customer's preferences, tastes, or body type that enable them to make the most appropriate selection. This system could also allow a change in pricing and promotions accurately and instantly. This will enable you to offer your customers a unique and highly personalized shopping experience that resonates with their tastes and preferences.
BigData Analytics
Thanks to big data, malls today are able to gather valuable customer information from CRM, parking, WiFi, and apps, unlike in the past when they only had limited insights into customers. Now, it is easier than ever to gather data at the shopping center level, not just at the store level. Simply offering free WiFi can help malls collect valuable information.
Using real-time intelligence and location-based marketing, malls should offer their customers personalized offers, gift ideas, and other targeted advertisements. The mall's challenge is that it doesn't have direct access to shopper purchase data, but it can be overcome by encouraging shoppers to scan purchase receipts to earn points that can be redeemed for concert tickets, books, discount vouchers for participating merchants, parking or invitations to events (e.g., fashion shows). Furthermore, such technologies can be used to gather valuable consumer behavioral data.
Local pickup
Many retail stores within malls have driven online sales by allowing customers to pick up their orders curbside. Utilizing mall inventory as a basis for deliveries, pick-ups, and returns generated through online sales is an opportunity for malls to support tenants' online sales through their local reach in their respective catchment areas. We have seen many reports stating that shopping centers have untapped potential, and their future resilience is heavily dependent on enhancing the online sales of their tenants.
Virtual shopping
Customer interaction is still essential for instilling confidence and bringing them closer to adding the item to the cart. It is now possible for customers to shop virtually through chat and video and gain a more detailed understanding of the product they wish to purchase. Consumers benefit from virtual shopping malls in many ways. Firstly, they eliminate the problem of lack of time and lack of resources for those who are overworked and do not have enough time to shop. Additionally, they offer the opportunity to benefit from a very broad market of products and brands. Retailers have the ability to sell their products without having to establish physical stores with virtual shopping malls. As a result, operating costs are reduced compared with opening actual shops which is often quite expensive for small merchants.
With video selling platforms so easily integrated with e-commerce stores, they can even have a full staff of sales representatives prepared to provide face-to-face sales support remotely. As a result, they are able to offer prices that are often lower than those offered by traditional e-commerce companies. Additionally, they provide retailers with a new source of revenue by displaying ads on their websites. Therefore, they are able to support their business, generate additional revenue, and encourage their users to explore other parts of their catalog in this manner. Furthermore, virtual shopping malls help to reduce counterfeiting and other types of fraud.
Endless aisle
We can say that the future of malls is micro retailing and experience-based shopping. By installing in-store kiosks, retailers will be able to display their entire online assortment in-store and allow customers to place orders for products that are unavailable in-store (and ship them to their homes).
IoT technologies
A mall's parking situation is one of the biggest challenges that shoppers face. Drivers are given visual indications of how many spots are available on each level by sensors installed in parking lots. This might be tricky in today's increasingly large and multi-level malls, however mobile apps can provide shoppers with quick and easy guides to the parking spot.
Mall Marketplace
In an effort to incorporate e-commerce into luxury malls, Taubman partnered with Fox to set up virtual stores at at least 18 malls. Shoppers can purchase movie tickets by scanning a QR code with their smartphones. As the lines between online and offline shopping blur, some mall operators are entering the virtual shopping arena with a complete range of services.
An online mall (and later a mobile app) with more than 1 million products and 150 stores was launched by the Australian mall company Westfield in 2011. Merchants are charged a small listing fee and a commission of between 20-30 percent on each sale. Taking into account that 60% of its 1.1 billion annual shoppers use mobile devices, Westfield also established a research lab in San Francisco with the aim of identifying technologies and services that can further enhance the retail experience for both consumers and retailers.
AR/VR
The retail industry is turning to augmented reality (AR) and virtual reality (VR) to allow customers to test out thousands of products digitally. Customers enjoy using immersive technology not only because it makes shopping easier, but also because it makes it more enjoyable.
Approximately 60% of US shoppers use their phones to research product information and pricing while in a retail environment. Bringing online and in-store shopping closer together is a key component of our shopping process. A near-future future of shopping malls could be made even more efficient and effective by taking advantage of augmented reality (AR), while the growing pool of data AR provides can improve logistics and make the malls much more efficient and effective.
Digital storefronts
One of the best examples of implementing digital storefronts is Tesco, which studied its South Korean operation, known as Home Plus. Seoul subway stations were covered with lifelike backlit images of supermarket shelves displaying different food and beverages like orange juice, fresh vegetables, meat, and hundreds of other items. Those who wish to do their food shopping can scan the Quick Response code on each product into their smartphones, tap an on-screen button, and the purchase will be incorporated into a virtual shopping cart. Several hours later, Home Plus delivered the physical goods to the shopper's home. This suggests bringing the store to the consumer at an appropriate time of day when they have free time.(Harvard Business Review)
Entertainment, food, and beverage attract
An important aspect of a mall is its food and beverage service. There is a high probability that malls that don't invest in creating an extraordinary food presence and entertainment will go out of business. There will be a need for them to devote upwards of 30% of their leasable area to food and entertainment, which is a significant change in lease strategy. (BBC)
Experiential shopping
There are too many people who view shopping in stores as a chore to be endured: If they can find ways to avoid it, they will do so. But what if visiting a store were exciting, entertaining, emotionally engaging?
By using digital technology, storefront windows can be replaced by vibrant interactive displays that change depending on the weather or time of day, and are capable of generating recommendations or taking orders even when the store is closed. It can allow customers to design products or assemble outfits and display their creations in high-visibility locations like Times Square. (Harvard Business Review)
One-stop shopping experience
The millennial generation expects everything to be at their fingertips. In today's market, millennials are looking for a one-stop shopping experience – they value convenience above all else. In the future, they would like tools that will facilitate their shopping experience. This includes everything from 24-hour shopping hours to in-mall travellators to smart trolleys that can transport goods to the parking lot.
Think global but act local.
In order to appeal to young people, malls should feature local designers alongside big global brands. They seem to be a generation that is not only solely concerned with status and that they possess an admirable level of consciousness.
Incentives
Nike is a great example of a company that excels at incentivizing customers to download and use its app in-store. Basically, the app allows you to get a free Nike product by scanning a QR code on the app at a Nike vending machine. As a result, consumers return weekly or monthly to cash in on the opportunity, as well as to take a look at the newest products. Incentives are being offered by brands in creative ways to encourage consumers to follow them wherever they go. By offering them a gift like a free socks, you can attract them and make them more loyal customers.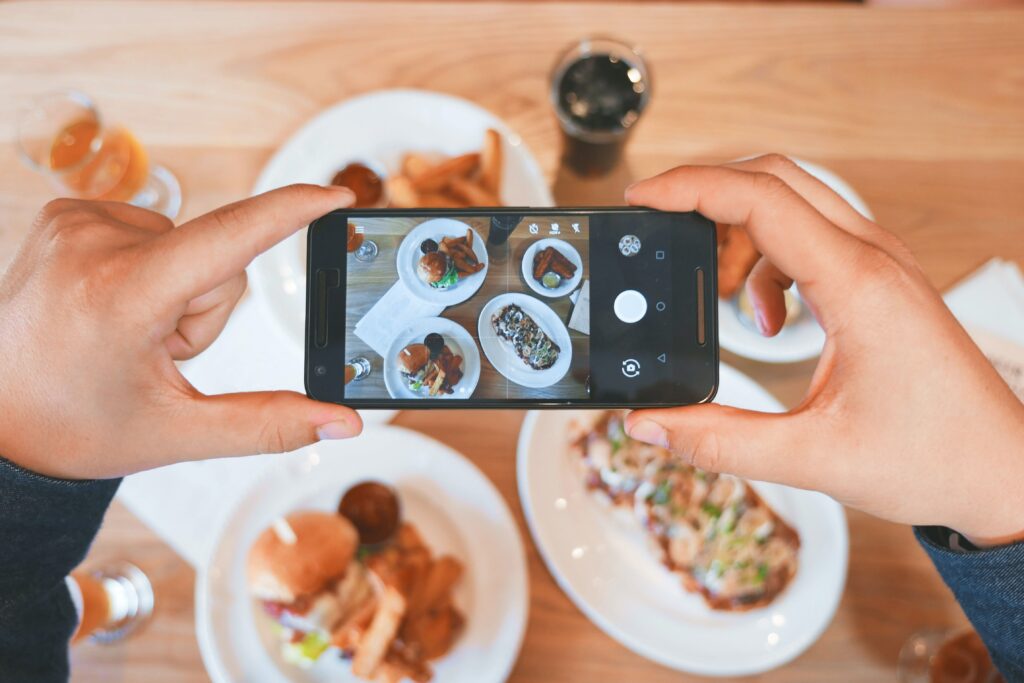 Instagram-friendly environment
There can be no doubt that we live in the age of "Instagram". People are taking pictures of everything, including how and more importantly, where they are spending their leisure time. To attract people to post pictures from your shopping mall and to add the location from there, you need to create an environment worth posting. It is common for people to post only the highlights of their lives. Therefore, you need to create a visually appealing and extraordinary space where they will feel special and want to share it with their family and friends. An excellent example is Easton, which recently introduced a family-friendly acoustic concert series as well as activations like Prosecco Plaza, a new "bistro-like" space with florals and pink accents, which is ideal for enjoying a glass of bubbly in an atmosphere that is reminiscent of a vibrant, Instagram-worthy setting. (The retail touchpoints network)
Social media
This trend is all about developing relationships with customers before and after their mall visit. Through social media, proprietary websites and apps, as well as loyalty programs, it is essential to engage customers with compelling content and build deeper relationships. Social media can be utilized, for example, to create buzz about new tenants or to solicit consumer ideas for new stores. In order to communicate with different communities, such as different geopolitical regions, interest groups, or specific malls, one mall company has segmented its Facebook communications. Using for example a loyalty programs allows malls to build relationships with their customers beyond each visit to the mall, and to gather valuable information about them.
Transportation
The process of entering and exiting the mall is an important aspect of the shopping experience and can often be frustrating in terms of parking, security, and convenience.
Developers could improve this part of the experience by considering these options:
• A technology-based parking system that utilizes robot parking valets to complete the last-mile parking service and maximize available parking spaces. By integrating parking apps and sensors, shoppers can easily locate and access spaces.
• The redesign of the parking area to include designated pick-up zones for e-hailing services, shared economy parking, and charging stations for electric vehicles.
• The preparation of underground parking spaces for potential conversion into retail or commercial space as autonomous vehicles gradually decrease the need for private parking.
Use of technology
It is predicted that generation Y and Z will in the near future be the largest online audience and they will have the most purchasing power ever. Almost seven in ten people say they are influenced by friends' social-media posts, and 83% trust recommendations from family members and friends. They rely on peer recommendations and increasingly discover products online before going shopping.
Despite this, they still prefer to touch, feel, and examine products before buying them. Therefore, it is imperative to create a seamless link between online and on-site shopping.
Technology-enabled innovations include:
• Creating "virtu-real" formats to provide consumers with a more interactive retail experience, for example, through the use of touchscreen navigation panels, virtual fitting rooms, magic mirrors, and augmented-reality zones.
• Merging online and offline retail using "social shopping" technology with digital screens in transport-arrival zones, piazzas, shop windows, and major junctions of the shopping district. These can help consumers find products, access reviews, and then direct them where to buy.
• Using smartphones for e-checkouts and click-and-collect services, to help blend the offline and online shopping experience. Some of the largest mall operators in the United States are already working with partners to give shoppers same-day delivery service.
In conclusion, shopping malls are rapidly evolving to keep up with the changing preferences and lifestyles of consumers. The future of shopping malls is focused on providing unique experiences that cater to customers' needs and preferences, rather than just offering a place to buy products. The trends discussed in this article, such as the rise of experiential retail, omnichannel integration, and sustainability initiatives, are just some of the many ways that shopping malls are transforming themselves.
As we move forward, we can expect shopping malls to continue to adapt and innovate, leveraging technology and new retail concepts to create an even more immersive and personalized shopping experience. The key to success for shopping malls in the future will be their ability to stay ahead of the curve and remain relevant in an increasingly digital and fast-paced world.
Ultimately, the future of shopping malls is bright, as long as they continue to evolve and embrace new trends and technologies. With the right approach, shopping malls can continue to be a hub of activity and a center of commerce for generations to come.