 Digital Signage
System
This digital product feature provides a way for mall managers to create and manage digital signage content in real-time, delivering timely and relevant information to shoppers as they move throughout the mall.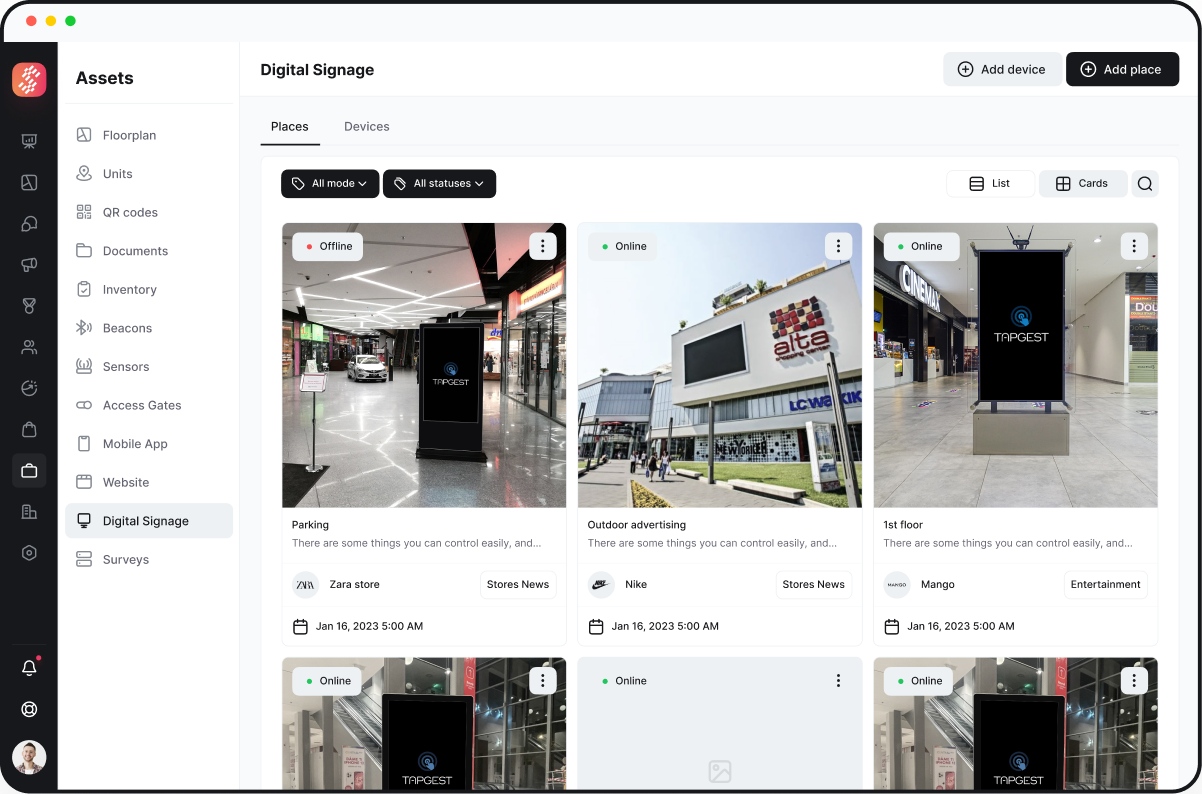 Helpful results
Benefits For The Mall
Increase Customer Retention
The Simplaq is helping consumers get the most out of their shopping experience with directions, parking, updates on discounts, special offers, upcoming events that the app users can avail through push notifications.
More Effective Communication
A mobile app is the most efficient way of staying in touch with your customers. Once a customer downloaded the app, you can communicate with your app users.
Easier Mall Management
All info about a shopping mall in the palm of your hand, accessible from a phone app: parking information, navigation around the mall, ongoing offers, promotions and events calendar, loyalty program, tenant management and integration with social
Our Features
Improve Your Marketing Communication
Upgrade your outdated digital signage with our interactive software that has countless creative marketing possibilities: it offers interactions or augmented reality for fun marketing.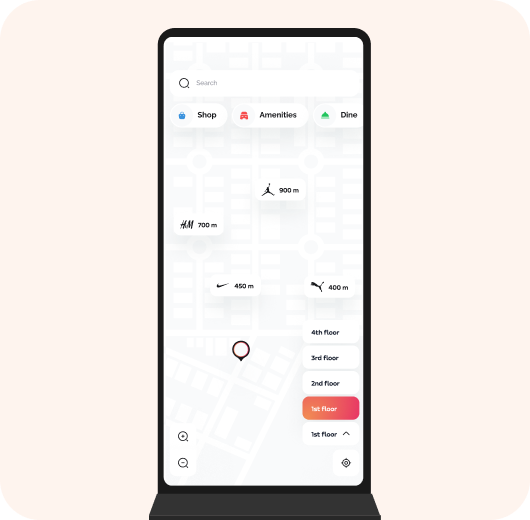 Our Features
Manage all screens from one place
TapGest platform makes it easy to remotely manage, plan and edit the advertising content on your screens. It's cloud based and accessible not only from a desktop or laptop, but also from mobile devices.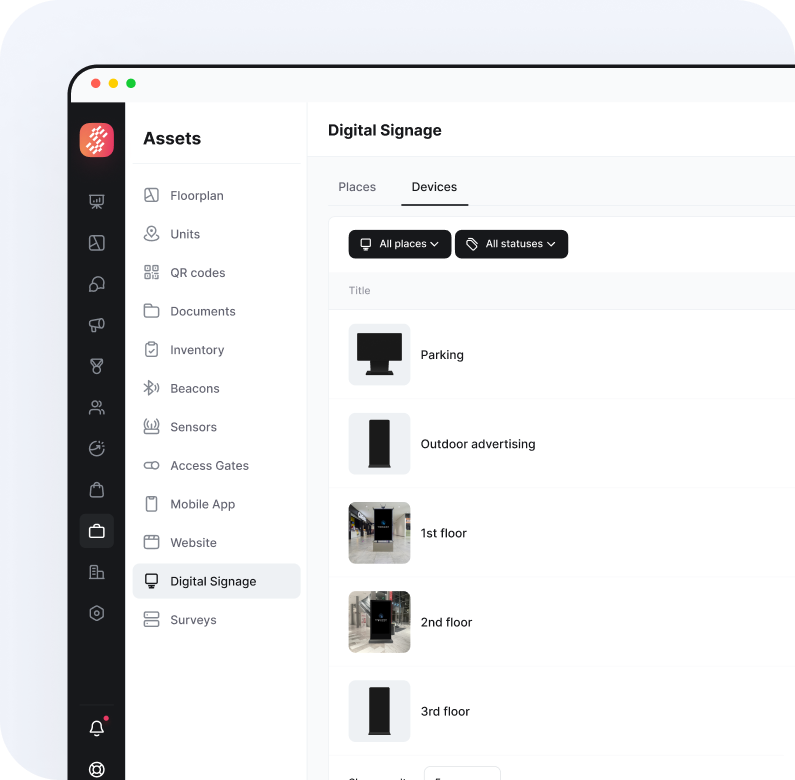 Digital Signage Dashboard
The Digital Signage has a perfect overview of its customers and their behavior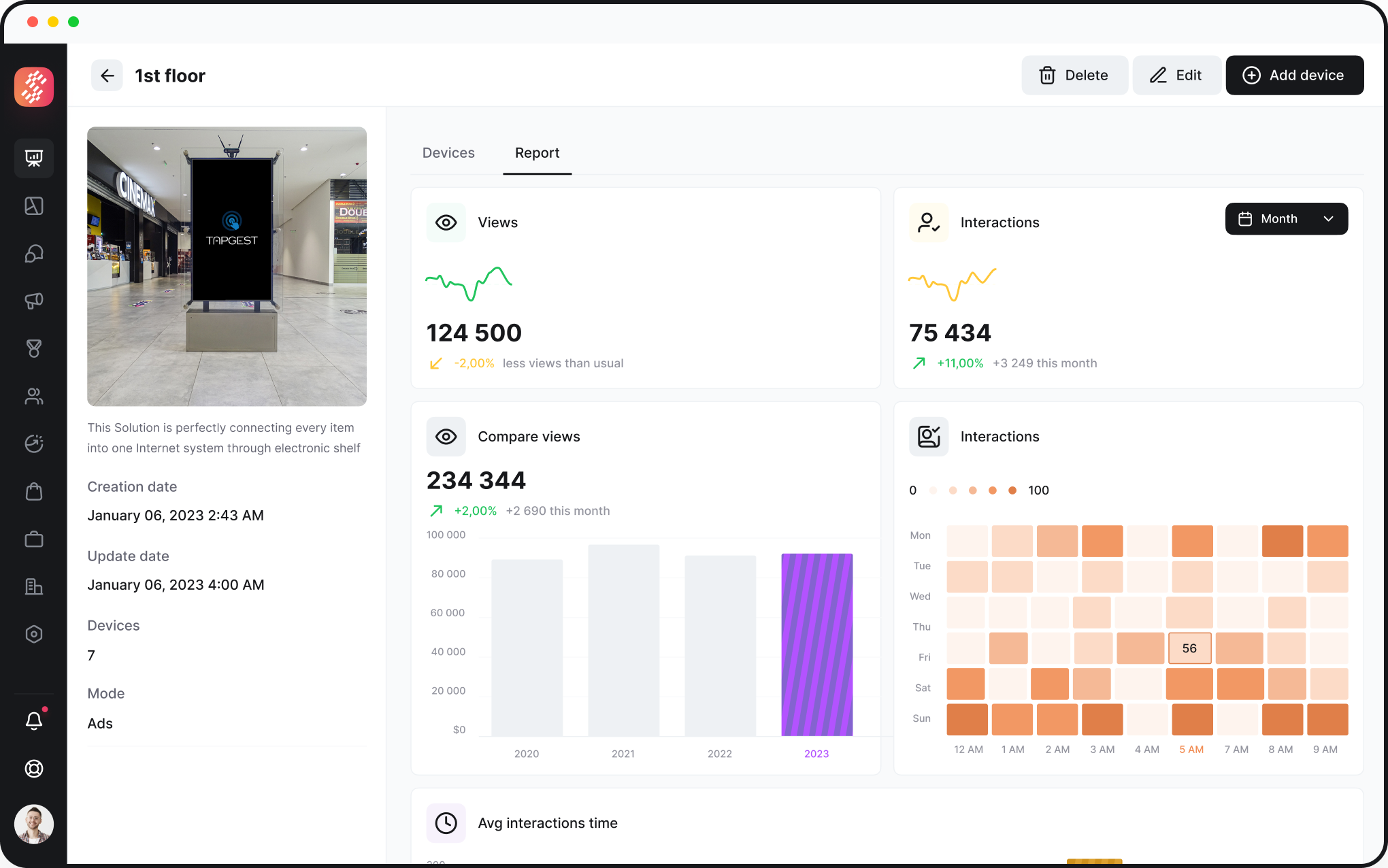 Our Solutions
Select from ready-made applications
Our apps marketplace covers a wide range of interactive apps with countless marketing possibilities: it offers artificial intelligence or augmented reality for fun marketing.

Facility Management

Stream video or show posts from social media in real time

Gesture controlled product showcase
Wheel of fortune controlled by hand gestures

AR photo booth

Indoor navigation
Easy upgrade
Upgrade your old digital signage with new capabilities like gesture control and augmented reality. All you need to do is to add a powerful PC and camera to your old screen and you can enjoy the endless possibilities of the TapGest platform.
SW Price
No. screens
1-10 screens
11-20 screens
+20 screens
Monthly price per screen
49 EUR
39 EUR
29 EUR
HW Price
Player for static and dynamic ads
Player for touchscreen apps
Player for gesture controlled apps
Raspberry Pi 4 4 GB, 64GB SD card
ROC 3358S
iCore5, 8GB RAM, 120GB HDD, 8MPx camera @30fps
iCore7, 16GB RAM, 120GB HDD, 8MPx camera @30fps
apx. 90 €
apx. 290€
apx. 590€
apx. 1090€
Our Referals
Simplaq is trusted by professionals from top companies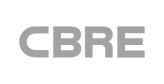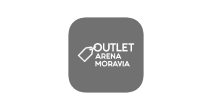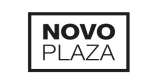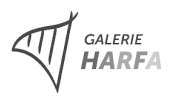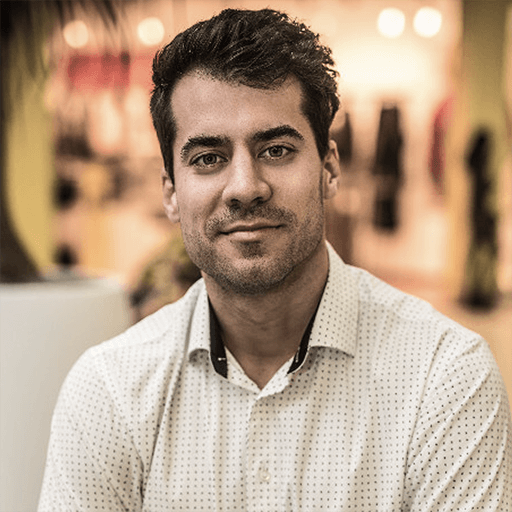 Pavel Urban
Head of Retail, CBRE Czech republic

Provided invaluable expertise and support to our digital marketing technology projects
I don't actually see Simplaq as a supplier, but as a progressive and accommodating partner with whom we can flexibly implement and process marketing-digital solutions. I also highly appreciate the innovative and open approach, thanks to which we can cooperate with each other, develop other effective tools, or even brainstorm freely.
Let's get started on something great
Discover how our shopping centre management and retail analytics software can transform your business and drive revenue