 Facility Management
Our facility management feature is designed to help shopping mall operators manage all aspects of their facilities efficiently. From maintenance to security and cleaning, we provide tools that enable you to streamline your operations and enhance your customers' experience.
Helpful results
Benefits For The Mall
Increase Customer Retention
The Simplaq is helping consumers get the most out of their shopping experience with directions, parking, updates on discounts, special offers, upcoming events that the app users can avail through push notifications.
More Effective Communication
A mobile app is the most efficient way of staying in touch with your customers. Once a customer downloaded the app, you can communicate with your app users.
Easier Mall Management
All info about a shopping mall in the palm of your hand, accessible from a phone app: parking information, navigation around the mall, ongoing offers, promotions and events calendar, loyalty program, tenant management and integration with social
Our Features
Tenants Portal
Instead of a letter or email request (e.g.request for overnight repairs), tenant can send their request directly through the system. All requests are registered and are assigned to the right person based on their type. You can use the system to discuss the latest issues with your tenants. Create posts and your tenants will be able to reply to them.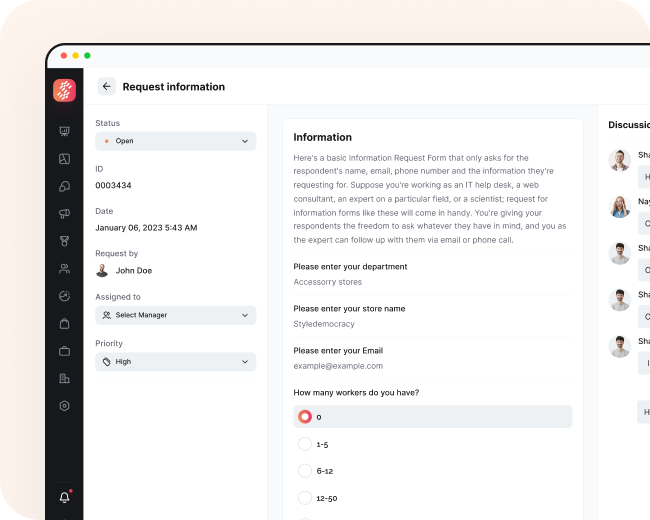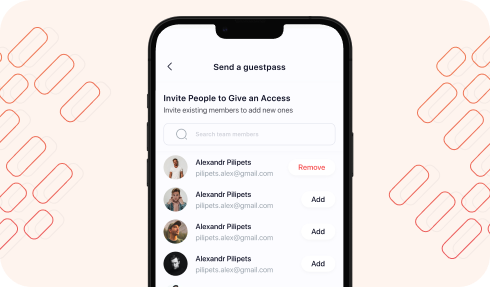 Visitor Management
Provide great hospitality service and replace reception with self-service mobile app. Your tenants can invite visitors over mobile app and they can use self-check in instead of visiting reception.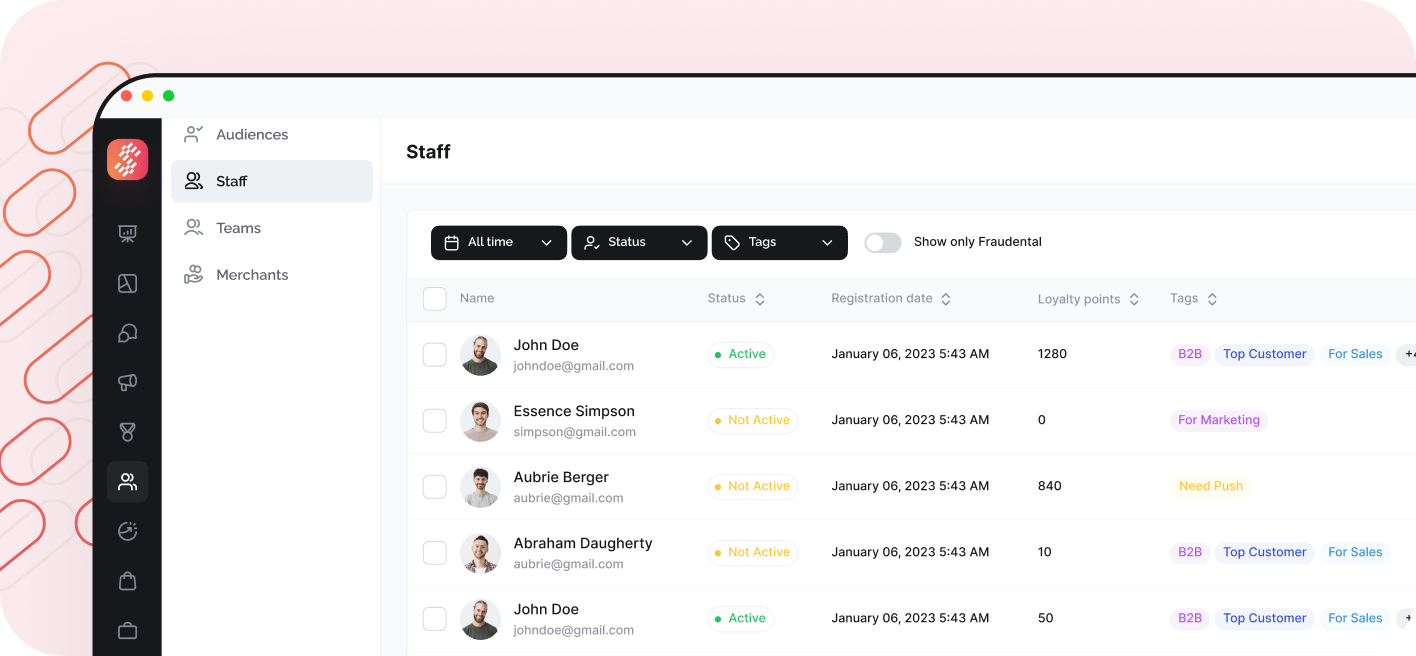 Staff Management
This digital product feature provides an easy-to-use interface that allows mall managers to efficiently manage their workforce, ensuring that each employee is assigned to the right role and scheduled at the appropriate times.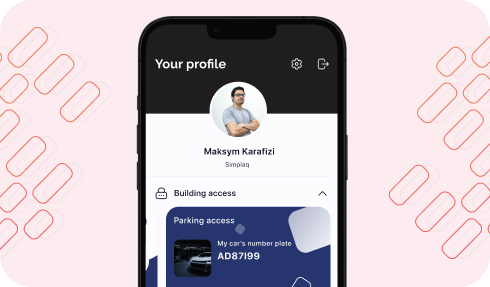 Parking Management
We integrate the existing parking system with Simplaq. Once parking spaces are digitized, drivers can see what spaces are free or pay for parking from the mobile app.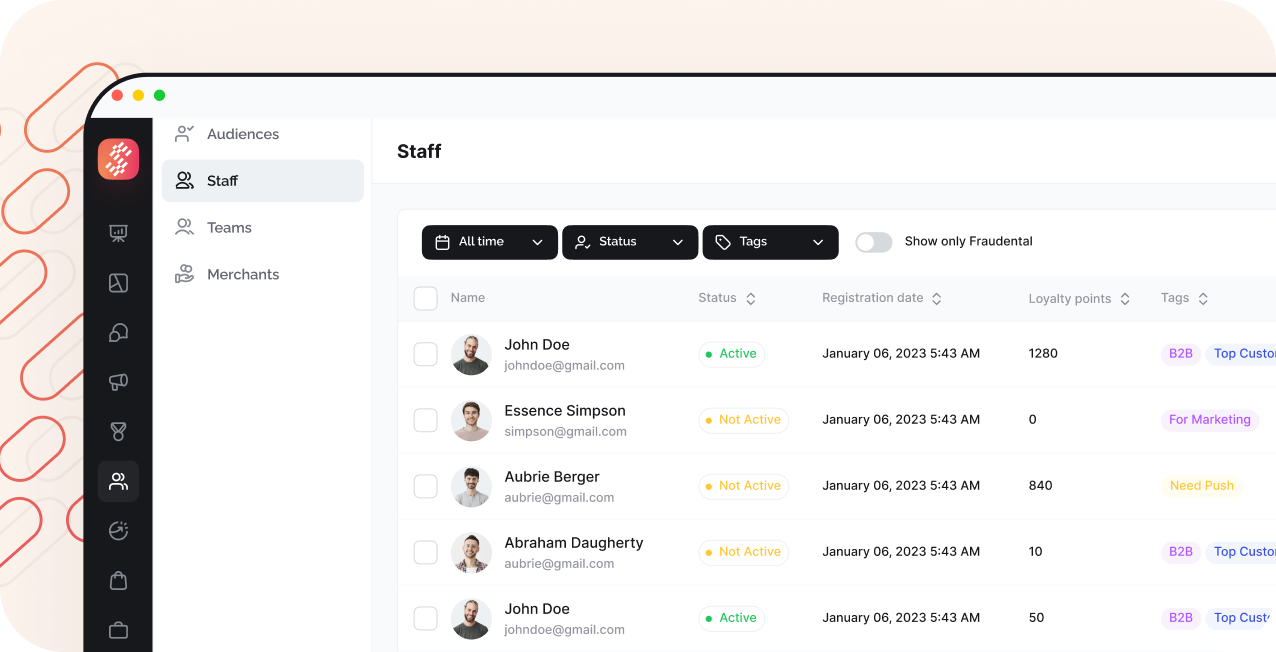 Security Management
Implement policies, procedures, and technologies to prevent and respond to security threats, such as theft, vandalism, terrorism, and other criminal activities.
Our Solutions
Access Management
With Simplaq, tenants can utilize their mobile phone or wearable device in the same manner as their traditional plastic office access card, simplifying the access control process. Access permissions can be easily managed from a single location with just one click, even from a remote location. Save time and improve building security with Simplaq.
Turnstiles
Tenants and visitors can use their mobile phone to open turnstiles and access specific zones.
Doors
Simplaq gives you the ability to open doors with your mobile phone.
Elevators
Simplaq allows both tenants and visitors to access elevators using their mobile phones.
Parking
Tenants and visitors have the ability to access parking facilities using their mobile phones.
Our Features
Amenities
Mobile app provides a comprehensive list of all amenities and services available in your mall, allowing visitors to easily find what they need. Our app also offers a search function and interactive map, making it easy to locate specific stores, restaurants, or amenities. It provides real-time updates on store hours, events, and promotions, allowing shoppers to stay informed and plan their visit accordingly.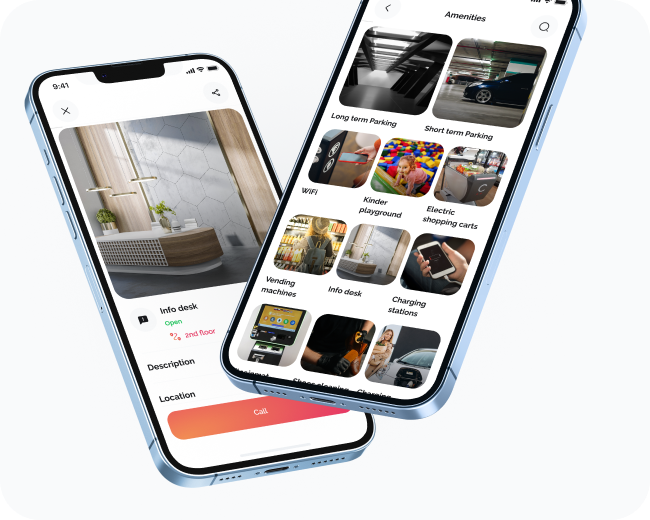 Our Referals
Simplaq is trusted by professionals from top companies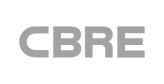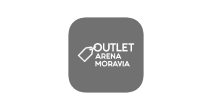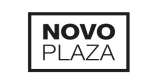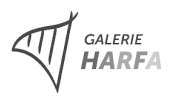 Our Referals
Simplaq is trusted by professionals from top companies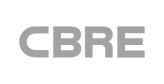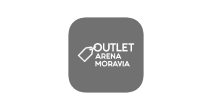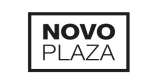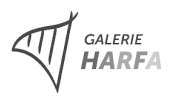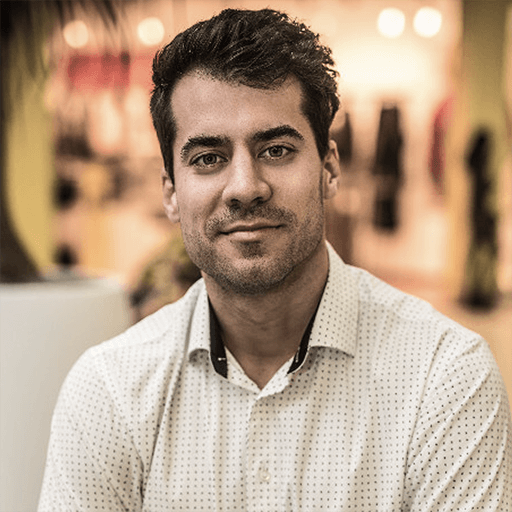 Pavel Urban
Head of Retail, CBRE Czech republic

Provided invaluable expertise and support to our digital marketing technology projects
I don't actually see Simplaq as a supplier, but as a progressive and accommodating partner with whom we can flexibly implement and process marketing-digital solutions. I also highly appreciate the innovative and open approach, thanks to which we can cooperate with each other, develop other effective tools, or even brainstorm freely.
Let's get started on something great
Discover how our shopping centre management and retail analytics software can transform your business and drive revenue